Do you own a new HVAC business?
Is your marketing strategy working?
Do you even have a marketing strategy?
Developing a solid marketing strategy during the first 18 months is crucial to generating leads and growing your business. During this time, it can be nerve racking for new business owners because income and lead generation are not consistent, yet. 
Remember, you can't start off with a SuperBowl ad, and depending on the size of your HVAC business you may require different marketing strategies. 
Luckily, there are a few marketing strategies that every new HVAC business should implement. Some strategies will have a nominal cost, while others are totally FREE.
It's important to have a mixture of both paid and free marketing. Many business owners ask when they should see a return on their investment. Certain types of paid marketing will provide an immediate return on investment but others are long-term strategies and will take some time to produce results.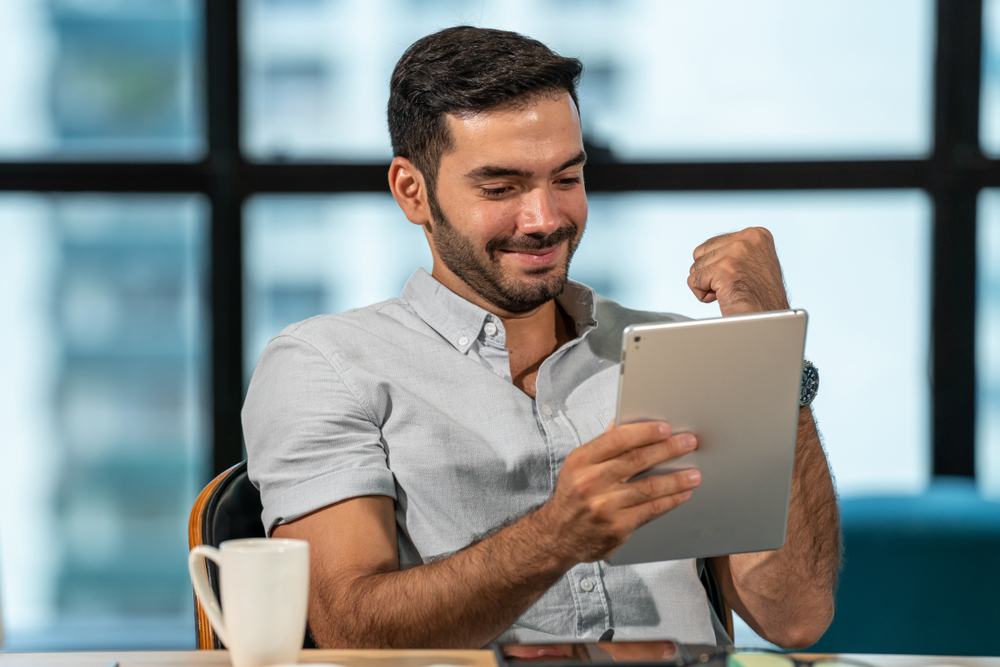 The main objective of marketing during the first 18 months is to create your online presence, network, and find instant leads.
Let's take an in-depth look into the ways you should be marketing your new HVAC business.
Read about the Top 5 HVAC Marketing Tips & Tricks!
Creating Your Online Presence
Harnessing the power of the internet is a must with any modern-day business. This is especially important if you are an HVAC contractor; promoting your business online can help generate new clients. 
Your online presence will consist of a few different areas, including social media accounts, a website, and online profiles.
Social Media for HVAC Contractors
When using social media, marketers recommend choosing just a few platforms to master. This will help keep you from spreading yourself too thin, and in return you will be able to focus on producing the best marketing content. 
For HVAC professionals, consider creating an account on Facebook and Instagram. Both of these platforms can be used to share helpful HVAC information with your client. Plus, you will have the ability to post media including photos and video that will grab the reader's attention.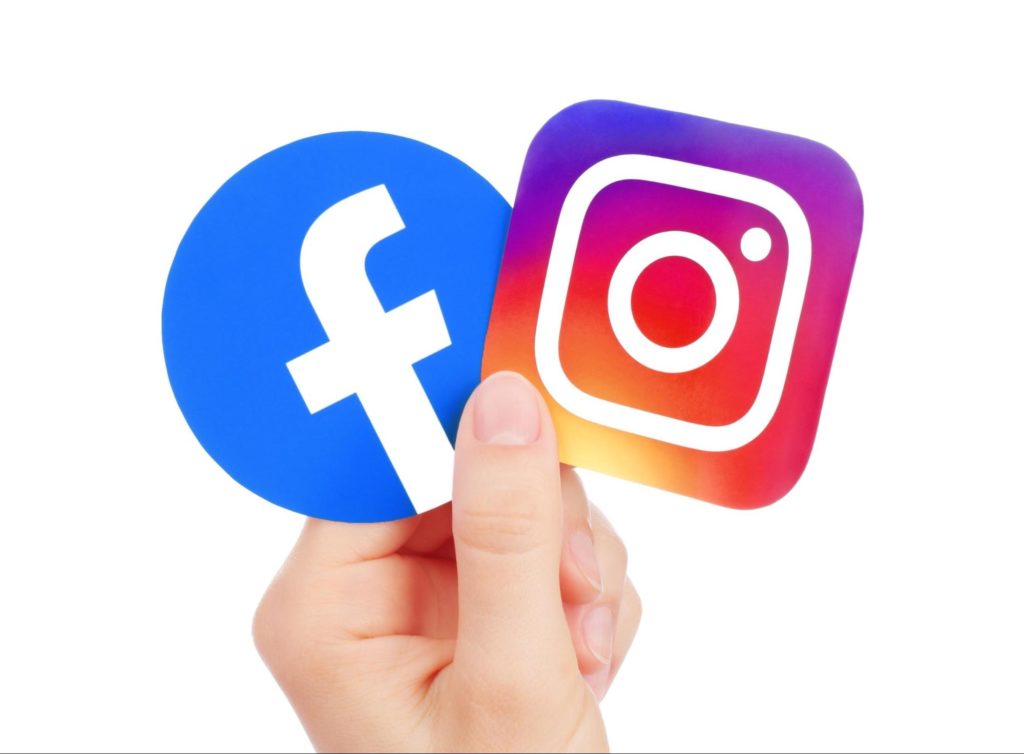 Social media is also a great way to network with new and current clients. Readers will have the ability to comment on your posts. Use commenting as an opportunity to provide advice and promote your HVAC services. Remember to always keep your social media interactions appropriate.
And don't forget to join some Facebook groups! You will be surprised how much new business can be generated this way.
The Most Important Online Profiles for HVAC Businesses
Creating an online profile with professional websites including Google My Business, Yelp, Home Advisor, and Facebook Business can have a profound impact on your marketing strategy.
Creating these accounts will take time, however this is a free way to gain exposure online. It is well worth it!
Make sure to fill out each account 100%. This is so important because it's the first image clients will see when searching for HVAC services. 
In particular, Google My Business is an absolute must for smaller businesses and can help you compete against larger well-established companies. Google My Business will enable you to market your services on Google Maps, Google's Local Pack, and Local Finder through online reviews and tailored content. 
Seriously, take some time to create and optimize your very own Google My Business account using these step-by-step instructions on creating and optimizing your Google My Business account!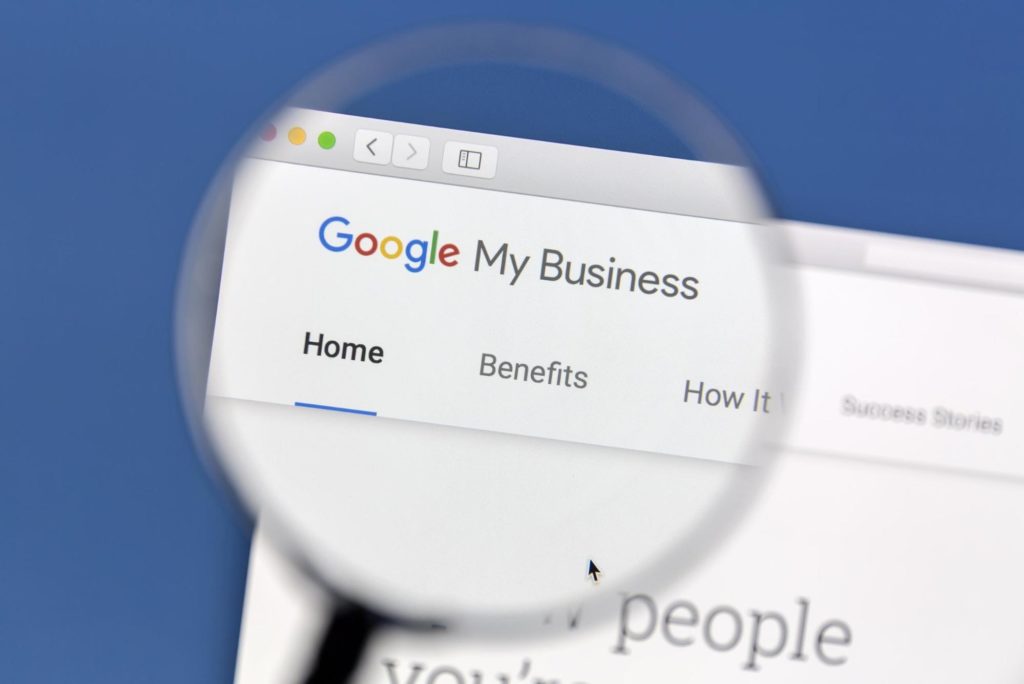 In this day-and-age, every business large and small should have their own website. Luckily, it's easy to register a domain and create a website for your HVAC business.
There are a ton of different online services for creating websites, but don't get overwhelmed and choose the first service you find that offers an easy interface with features such as "drag and drop". While this might seem like the easiest way to design your website, you will be lacking in customization options.
Instead, consider using WordPress as your web design platform. WordPress is not hard to master and allows for greater customization. This is important when creating a website to draw in new clients.
Your website should include a well-crafted landing page advertising your HVAC services. It is also recommended to start a blog. Blogging is a great way to boost organic SEO within the website and share information with readers.
Want to learn more about growing your online presence? Click Here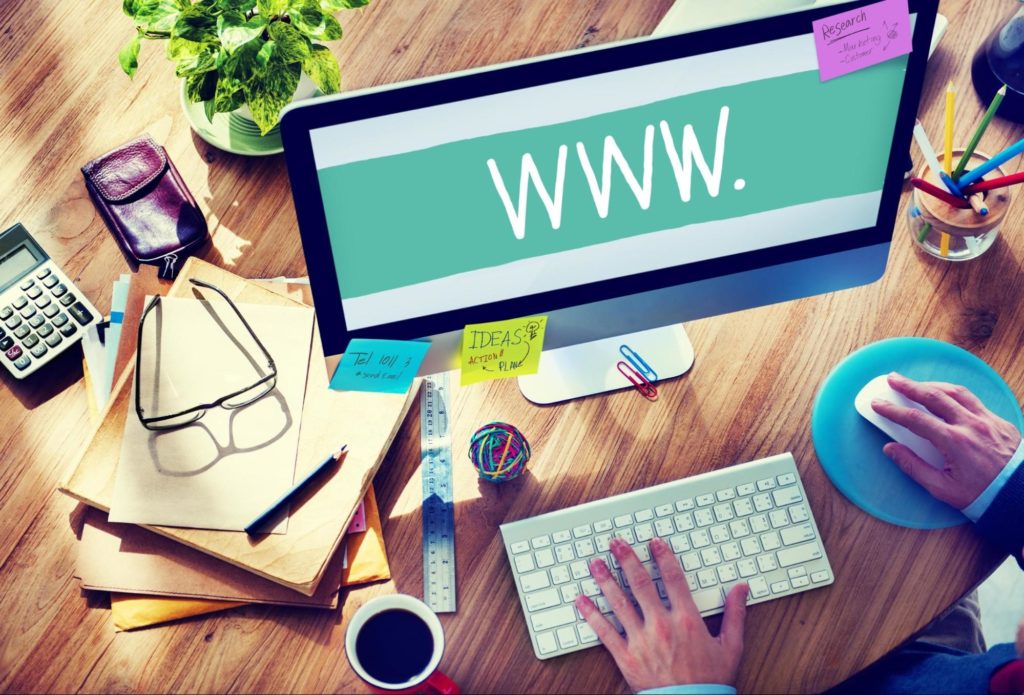 Paying For Heating and Cooling Leads Through An Online Vendor
A quick and easy way to generate leads when first starting out is by paying for them through lead vendors. The process is pretty straight forward with choosing an online vendor, creating an account, and paying to receive leads. The cost will depend on individual jobs, high ticket jobs will be priced higher than lower ticket jobs.
Without buying leads, your business is restricted to networking and word-of-mouth, which are not the best marketing solutions for new businesses because they are long-term strategies.
Who are the big players in the world of selling leads?
For HVAC professionals, it is best to look for vendors catering to your market, such as Home Advisor (recently bought Angie's List), Thumbtack, and eLocal. Each vendor will offer the same overall benefits with slightly different features.

With every marketing strategy, there are pros and cons. For HVAC businesses just starting out, it's about finding the quickest way to generate income. In the case of lead vendors, here are some of the factors to consider.
Pros of Lead Vendors:
The leads that you receive from vendors are all interested customers. In other words, these are people who have been searching for HVAC services.
There's also a short turn-around. Unlike other marketing techniques, buying leads will give you an almost instant return on investment. There is no waiting game! 
Cons of Lead Vendors:
Buying leads is a race to the bottom. You are competing against multiple vendors and price shoppers.
When a lead is sent to you it is important to follow it ASAP. This can be difficult if you are on another job.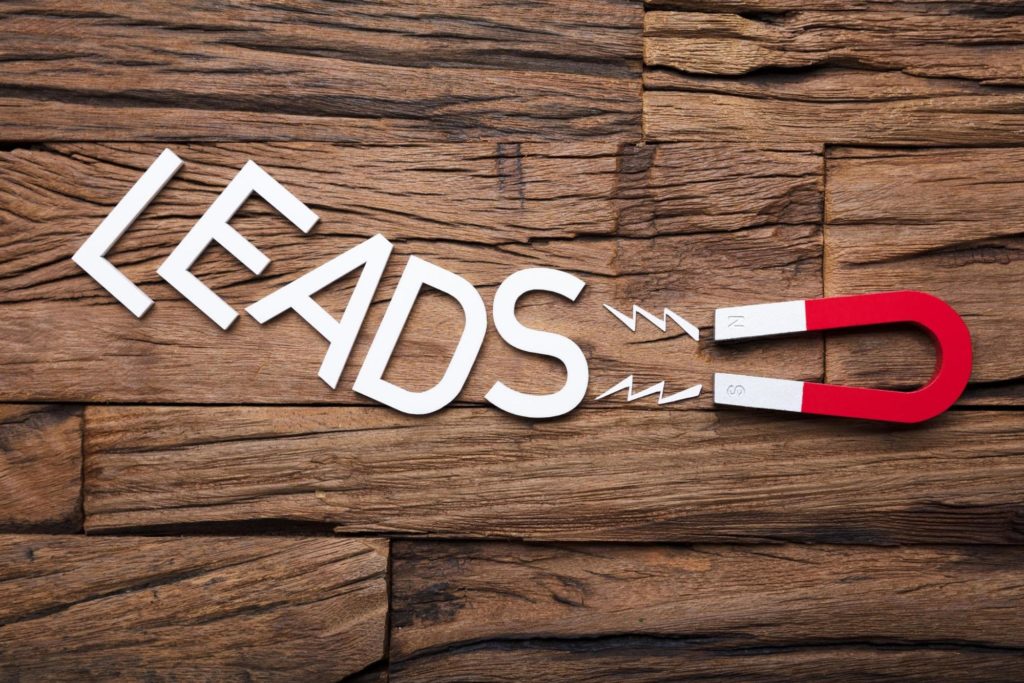 Overall, buying leads is a great way to start out. However, don't get too comfortable and continue with this strategy for too long. 
Promote Your Business With Signage
Every new business needs to have an image, your very own brand with a logo and slogan. 
Think of something witty…like Joe's AC Repair, "Get That Arctic Feeling". Then have a logo with a polar bear dressed as a repairman. Pure advertising gold!
Well, you get the idea.
Once you have your brand it is time to display it for the world to see. This can be accomplished in several ways.
Why not turn your work truck into a moving billboard?
Advertise your HVAC business by wrapping your work truck. Wrapping is a technique used to add graphics to vehicles. Be creative! 
Some details you should include are company name, contact information, and logo/slogan. Make sure your phone number is in big bold letters to make it easy for other drivers to see.  
Your work truck is driving around town and parked in neighborhoods or parking lots all day. So, let's use that to your advantage. 
Remember, every person that sees your truck wrap is a potential client.

I know what you're thinking…
Why in the world would I make my employees wear uniforms? Because of advertising.
It is all about advertising, marketing, and hustling wherever you can in order to generate new leads. Get it?
Now, you don't have to go with a formal uniform. Your uniform can be in the form of t-shirts, hoodies, and hats—clothing that you and your employees are already wearing when on the job. 
Who doesn't love stickers?
Every time you work on a furnace, AC unit, etc., place a sticker with your company's information. The next time that customer needs service they will be more likely to come back to you.
Or, if the current client moves away and the new occupants need HVAC services, they will see your sticker with who to contact.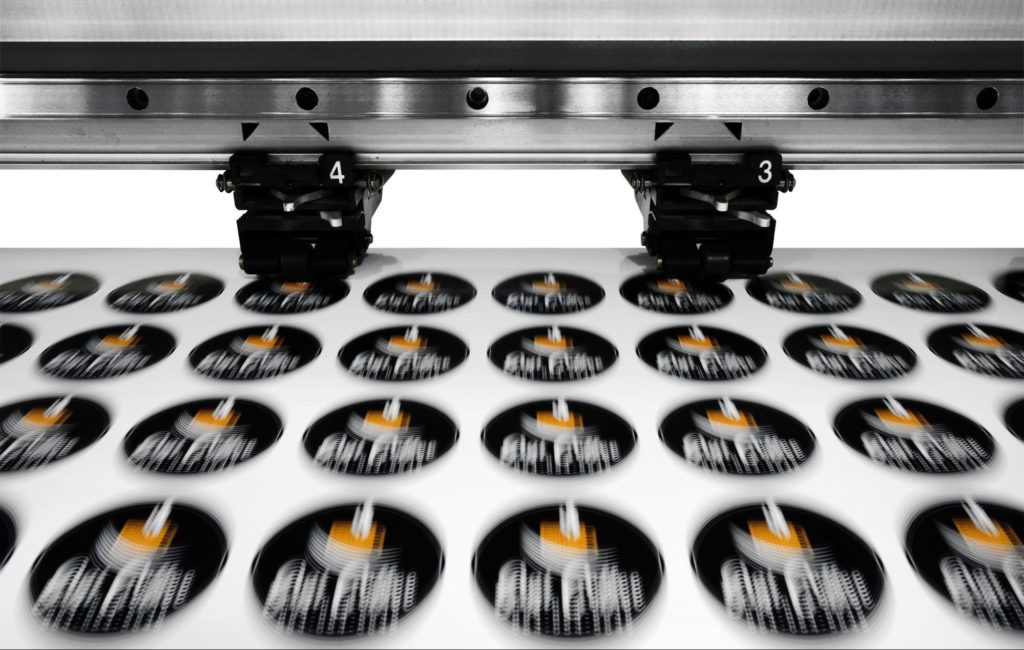 When you are working on a large residential job, place a lawn sign out front with your contact information. Just make sure to get permission from the client first!
Stickers and lawn signs are great ways to generate repeat business over time!
Searching for the holy grail of marketing strategies? CLICK HERE
Network With Everyone 
All of the above strategies are great, but they won't do you any good without networking. It's important to stay in touch with all of your clients. This can be done online with social media and creating a monthly newsletter. Also, simply using your clients for repeat business and generating new leads by word-of-mouth can go a long way.
Believe it or not, after a while you may be able to generate enough work just through repeat business and word-of-mouth.
So, what is the best way for a new HVAC business to network?
When you're just starting out, it can be difficult to find ways to network. However, there are some great organizations that can help you get started.
Business Networking International (BNI)
The Business Networking International is a must-join for any new business. For a nominal fee, BNI will set you up with a group of other business owners, and each week you will exchange leads.
The best part about being a member of BNI is each group will only have one member from a profession. In other words, you will be the only HVAC professional within your networking group and will be able to provide your own expertise. Check out https://www.bni.com/ to join!
Chambers Of Commerce 
Chambers of Commerce is another popular networking group. This organization is one of the largest and has members who are both large and small business owners.
As a member, you will have a wealth of information at your figure tips, along with local and nationwide networking opportunities. Check out https://www.uschamber.com/ for more details!

The First 18 months in business can be scary, but with the right tools you can set yourself up for success.
At Proven Marketing Now, we can help determine the best marketing strategy to help your business grow. Contact us today to set up an SEO audit!