<< Click Here for 45 Exclusive HVAC Install & Repair Leads Guaranteed or Your Money Back! >>
As an HVAC contractor, you work hard to help your clients every day. So, you should be rewarded for your hard work with a steady stream of new leads.
I know what you're thinking…How is this possible?
It's true your business needs to have a multisource HVAC marketing campaign consisting of SEO, Google AdWords, and social media. However, the majority of business owners are forgetting an important tool for getting noticed by potential clients.
Yes, I'm talking about Google My Business.

Google My Business will put your HVAC business on the map, literally.
According to a recent poll, around 80% of all online searches are done through Google, and the majority of people will only look at the first page of search results. Plus, Google Maps results display near the top of Google search results. This is why setting up a Google My Business profile is so important to include in your overall marketing strategy.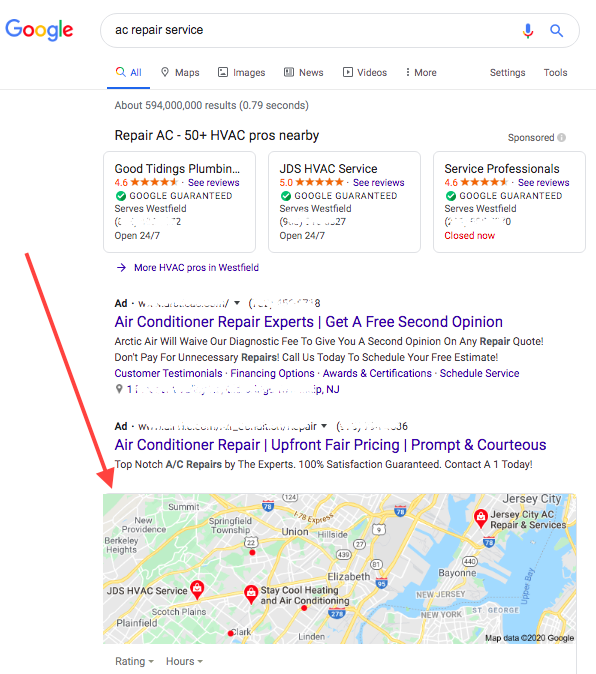 In contrast, Google Ads only accounts for about 2% in generating new leads.
Believe or not, over 50% of businesses have not created a Google My Business profile. Don't leave money on the table, and set up a Google My Business profile today.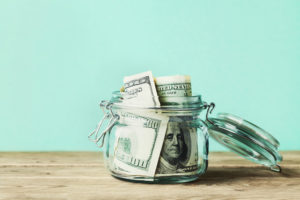 Creating Your First Google My Business Listing as an HVAC Contractor
Setting up a Google My Business isn't a difficult process. But let's start by discussing a little bit about what the service can do for your business.
Google My Business is a free service that replaced Google Places. The service will give your HVAC business a pinpoint location on Google Maps, Google's Local Pack, and Local Finder that will help potential local clients to find your services faster.
Check out this easy step-by-step guide for setting up your account.
Final Setup and Verification of Your GMB Listing For HVAC
Google My Business is connected through Gmail, so if you don't have a Gmail account hurry and grab one at gmail.com. It's FREE!
Once you have your Gmail account up and running, sign in and head over to https://www.google.com/business/. Then click on "Manage Now" in the upper right corner.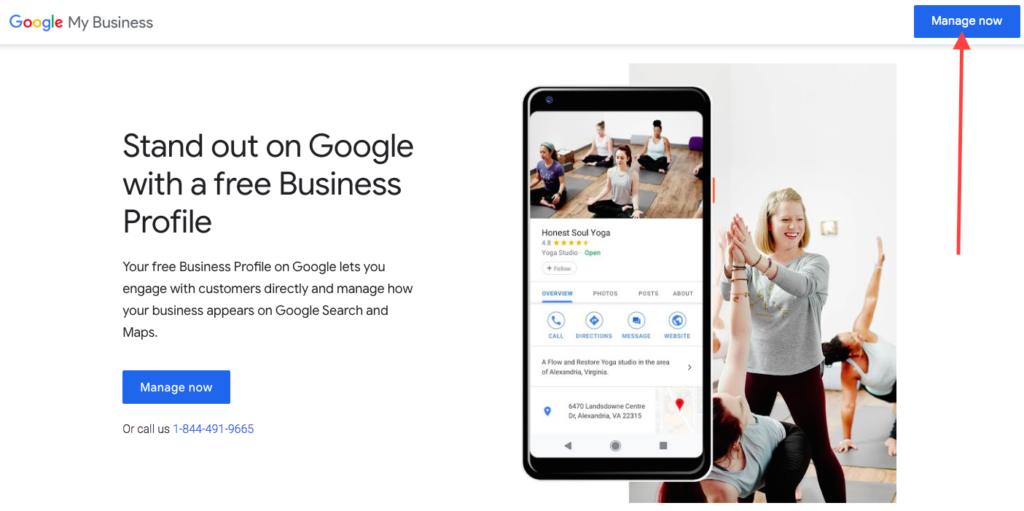 Find Your Business
With the old version, users were able to type in their business name and Google would populate the information. However, now you will have to manually input all of your HVAC business information. While the process may be more time-consuming, it is an opportunity to verify all of the information is accurate. And keeping your business details accurate and up-to-date will help persuade new clients to reach out for HVAC services.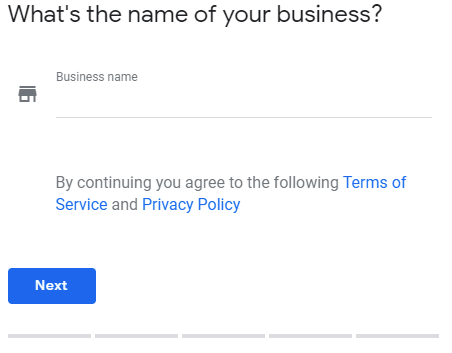 Add Business Location
Next, take a moment to add your HVAC business location. Make sure to add the whole mailing address.
Note, Google will prompt you with a question asking if you serve customers outside of the business location. Since an HVAC business relies on traveling to customers' homes and businesses to complete services, select "Yes, I also serve them outside my location."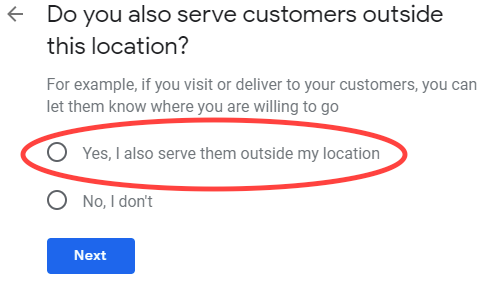 Choose SEO Rich Business Categories
After completing your business location details, you will be prompted to choose a category for your business. As a best practice, it is a good idea to use high-ranking HVAC SEO keywords, such as HVAC Contractor. If your HVAC business is located in a warmer climate, consider using AC Repair Service as the category.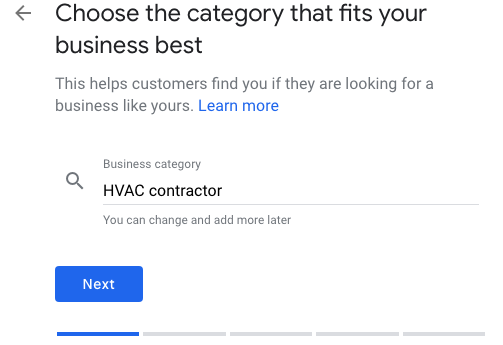 Add Contact Information
The last detail that will need to be added is your HVAC business' contact information. The form will allow you to add a phone number and website URL. It is highly recommended to add both forms of contact information.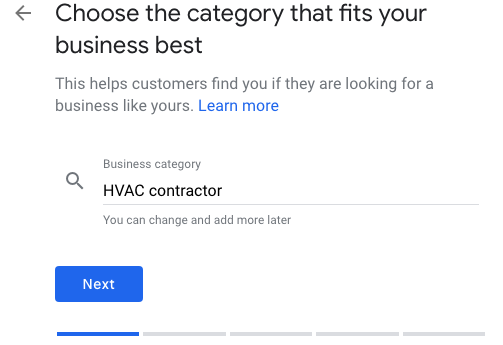 Verify Your New Google My Business Account
The last step is to verify your account. There are three different ways to verify your newly created Google My Business account.
Verify your account through text message. Text message is the fastest method of verification. However, Google does not allow all businesses to use this method of verification. If you are able to verify your account through text, simply login to Google My Business and follow the prompts.
The next best method for verification is through email. One again, Google does not allow all businesses to use this method. To verify your account with email, sign in to Google My Business and follow the prompts. You will receive code that will need to be entered in Google My Business.
For businesses that don't have the capacity of verifying their account through text message or email, you will need to use the postcard method. A postcard will be sent to your HVAC business mailing address within 3 to 5 days. The postcard will have a code that will need to be entered in Google My Business.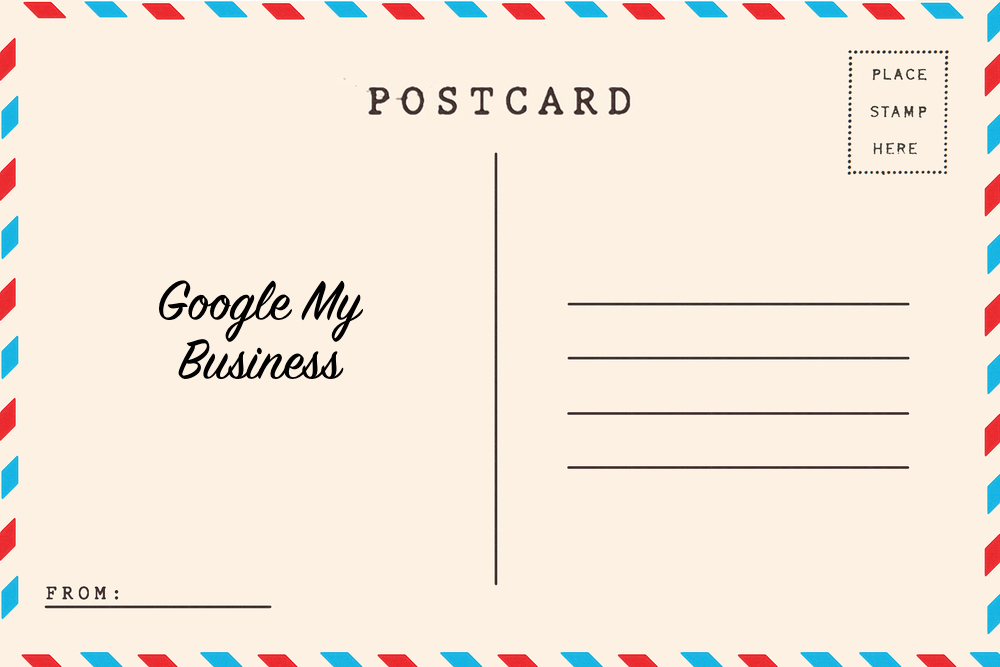 How to Optimize Your Google My Business Profile
Now that your account is up and running, new clients searching for HVAC services will be able to find your business more easily. To get the most out of Google My Business, it is best to take some time and optimize your account. Optimization will help with appearance and overall SEO. Here are a few suggested practices for Google My Business optimization.
Complete your profile 100%
When completing your account, include as many details as possible. Under contact information, add an email address, phone number, and website URL. Also, write out a detailed description of all the HVAC services your business offers. Finally, add a few photos and videos to help convince people to click on your business. This is also a good way to display past and current projects.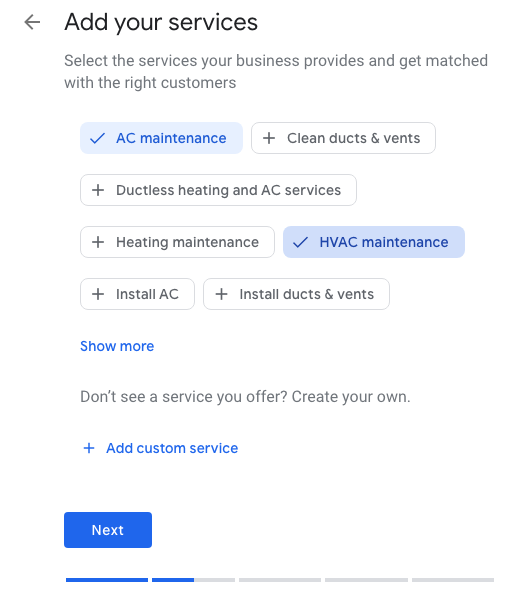 Set up the messaging feature
The Messaging feature on Google My Business will help bring in new leads by allowing interested clients to text your business directly from the application. There is no need to dial the phone number, which saves time and may be a deciding factor for someone thinking about reaching out.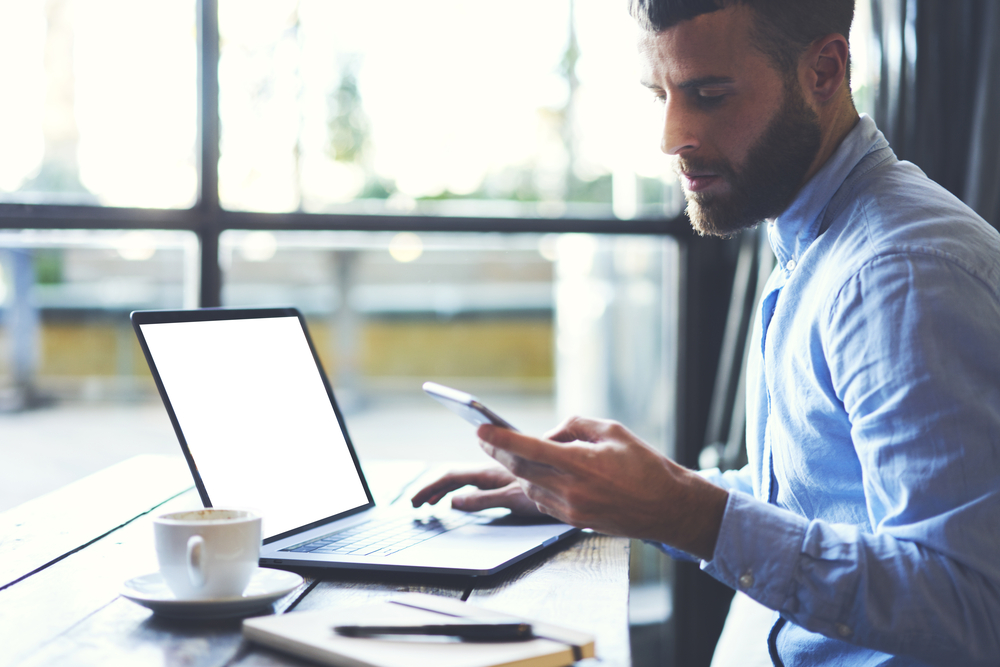 Allow Online Reviews
Enabling clients to review your business will build trust and help convince new clients to contact you for HVAC services. Some business owners are concerned about this feature and feel the need to only have 5 star ratings. That is simply irrational thinking because even a couple 4-out-of-5-stars reviews will help show that your business is authentic. Don't be afraid to ask happy clients to submit a review.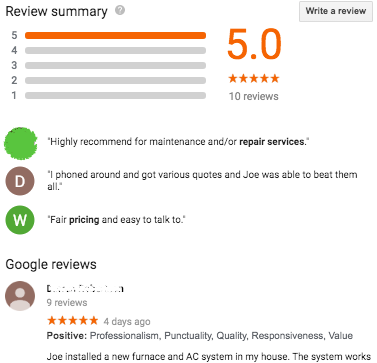 Now that your Google My Business is complete and optimized, your HVAC business has the potential to generate a steady stream of new leads. At Proven Marketing Now, we can help determine the best marketing strategy to help your business grow. Contact us today to set up a demo!