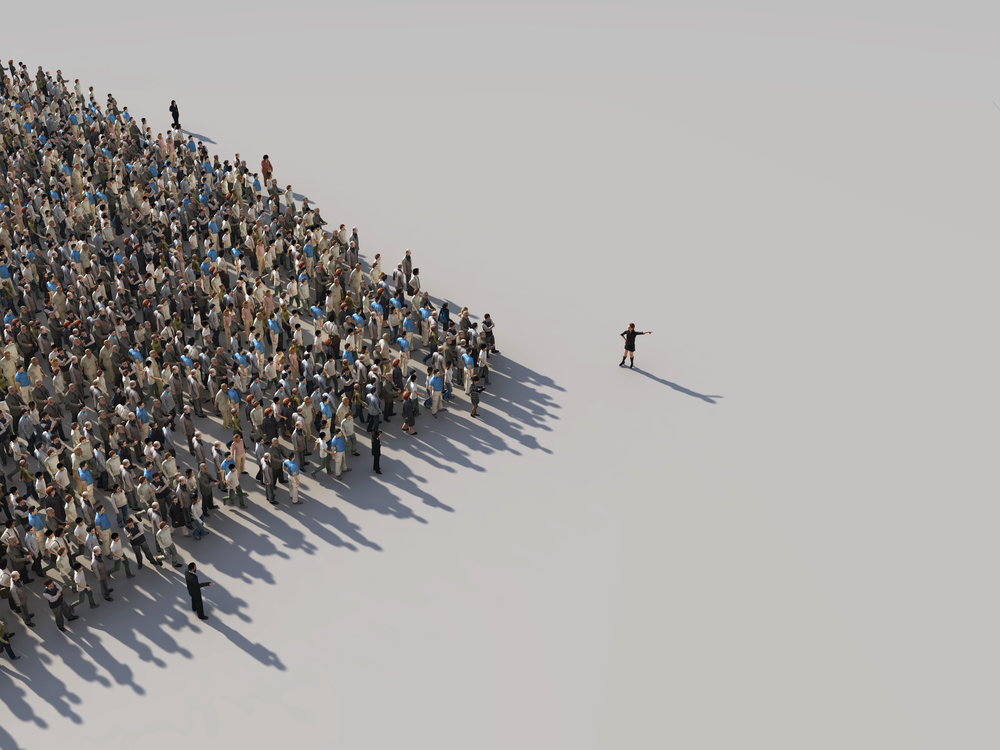 Finding a steady stream of new clients doesn't have to be a hassle. With the right marketing tools, your HVAC business has the potential to expand to new heights. In this day-and-age, using the internet to market your business is a must-do. However, just throwing together a website isn't going to produce much return on your investment. By creating a solid marketing strategy with content, SEO, and social media, you will allow potential clients to find you more easily, and therefore gain more potential customers. Remember, you don't have to go it alone because the marketing gurus at Proven Marketing Now are here to assist you every step of the way. To get started, here are the top 5 HVAC marketing tips and tricks.
1) Content for your HVAC business
Content is arguably the most important part of a successful marketing strategy. When you produce content, it's a way to provide clients with useful information about HVAC services. The key is to create content that is both a sales pitch and informative, which can be achieved through several different mediums, including blogging, video, and podcasting.
Creating a blog is a great way to share important information while at the same time advertising your HVAC services. Attach your blog to the company's website and publish an article a few times per month. Make sure to include at least one photo to help the pieces stand out. Finally, allow the sharing feature so readers can share articles with friends and family. Blogging does take a bit of commitment, but the rewards are worth the time.
Producing videos about HVAC-related topics is another way to market your business, and it's not as complicated as you might think. Set up an account on YouTube and shoot helpful short videos for viewers to watch. You don't need an expensive film camera, just a decent smartphone to help with making quality videos. Once everything is ready to go, think about different HVAC topics that you would like your videos to focus on. Consider creating How-To tutorials for easy HVAC fixes around the house. Viewers will be more likely to reach out for paying services in the future.
If you want to take your content one step further, consider starting a podcast discussing anything related to HVAC. Podcasting is a great way to share your thoughts and expertise with clients. Podcasts are also an easy way to reach people always on the go and who may be too busy to follow a blog or watch videos on YouTube.
One final note: it's essential to focus on the quality of your content rather than only the quantity. If you create lots of poor quality content, it will not help attract new business. Instead, produce content that will inform and inspire your client base. This will create trust, and in return, drive business.
2) Social Media for HVAC
Social media, when used correctly, is a great way to interact with current and potential clients. It's also a fun way to show off current HVAC projects. The best social media platforms for HVAC business owners include Facebook, Instagram, and Twitter. All three platforms are easy to use and widely followed.
Facebook has proven itself as a powerful marketing tool for small and large businesses alike. Start by creating a page for your business to allow people to connect and follow. Then post about recent and ongoing HVAC projects. Facebook posts have the flexibility of being just a few words or paragraphs in length. Make sure to include at least one image in each post. Your Facebook page can also be used to share articles from your HVAC blog, thereby expanding your following. Allow comments and interact with your followers; just remember to keep conversations appropriate.
Instagram, now owned by Facebook, is another useful marketing tool. This platform has a younger user base, which could help reach first-time homeowners who may need HVAC services. The best feature of Instagram is the ability to post to Facebook simultaneously, saving you lots of time.
Twitter can also be used to share short snippets of advice and drive followers to your website. Posts are limited to 280 characters; however, that is more than enough space to advertise and drive traffic to your HVAC business.
3) Local SEO
Adding SEO to your HAVC marketing strategy can give you an upper hand over the competition. In short, SEO uses algorithms to help your website rank higher on search engines such as Google and Bing. One way this can be achieved is through keyword research and backlinks.
Using keywords to help better rank your HVAC website is a classic form of SEO. Keyword research is done by analyzing commonly used search terms. For example, the keyword air conditioning is one of the highest-ranking HVAC search terms in North America. So, you will want to place air condition throughout your content.
Creating backlinks to your website is another useful SEO strategy. This is done by strategically placing hyperlinks throughout your site. One easy way to do this is by internally linking blog articles together. Another way to use backlinks is by linking to outside sources. Search engines will read your backlinks, which will result in a higher ranking.
Don't let the thought of SEO overwhelm you. That's why we're here! The SEO experts at Proven Marketing Now can help improve your HVAC website's ranking.
4) Market Geographically
Adding a location to your landing page will help with ranking higher on search engines and target local clients. However, creating multiple landing pages for different locations will help your marketing strategy even more. For example, if your main page is HVAC Services in New Jersey, then create additional landing pages for specific cities in New Jersey. This could include HVAC Services in Jersey City or HVAC services in Trenton. In the end, each landing page will target potential clients from the listed city. You get the idea!
5) Word of Mouth
Don't underestimate the power of word of mouth in the HVAC industry. Adding testimonials to your website can help persuade potential clients to pay for HVAC services. One way to collect testimonials is by asking clients after you complete a project to fill out a brief survey. In the survey, leave a space for comments and ask for permission to share on your company's website. Another helpful strategy is offering referral discounts for new clients. One happy client many know someone else who needs HVAC services, so by offering a discount, you will have more of a chance finding new business through referrals.
Your HVAC marketing strategy should include multiple techniques to provide the most coverage. Let the knowledgeable team at Proven Marketing Now take care of all your marketing needs so you can focus on growing your business. Contact us today to set up a demo!