Generate More Calls Through Online Search
SEO. Excellence. Transparency.
How to Easily Add a Health Notification to Your Website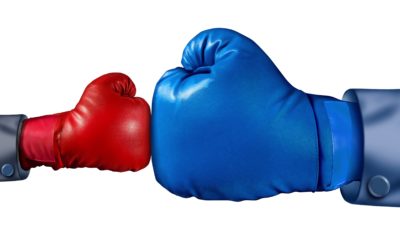 As a small HVAC business, how do you stand up against larger companies? It's a question many small HVAC businesses find themselves asking. The answer is, by using Google My Business and harnessing the power of location. Google My Business is a FREE service that will...
Mike, I just want to thank you for your relentless drive for perfection. Your tunnel vision to detail, Superior knowledge of your services. Mike I thank you for all you have done for my family. Wm Archer & Sons "Archer Plumbing". You and your team are a class act a pleasure to work with. Being in business for 50 years I haven't seen someone with the dedication to accomplish what we have. You my friend Will, because of your relentless pursuit of customer service, hard work and perfection. Thank you
Michael and the whole PMNow family have been a quintessential part of my companies growth. Hiring Michael to take the reigns of the marketing front in my company has been a catalyst to success. I highly recommend him to anyone who is interested in growing there business. From search engine optimization to website design, he has it covered!
Does HVAC Marketing Need to be Risky?
Your HVAC business needs to invest in marketing to get more customers. You've been in business long enough to know that some risk is unavoidable, but marketing companies should be doing a better job.
Too often marketers promise the world and deliver next to nothing. You could never get away with this in any other industry, so why should they? Why should the marketing industry continue to get away with delivering next to nothing to paying customers?
Don't Let Someone Learn On Your Dime…
…Yet that's what you get 90% of the time you hire a small, generic marketing company. And the larger ones, who have "case studies" in your industry, too often have won by sheer dumb luck – even a broken clock is right twice a day.
Not to mention the pain in the neck it is to work with a large company that won't respond to your emails and make it impossible to get someone on the phone. Even the small neighborhood agency is charging an arm and a leg for the simplest of services.
The Smart Way To Get More Customers
The way to give your marketing dollars the best shot and maximize your ROI is to focus on specific, targeted campaigns that have been proven to work in your industry.
The team needs to be made up of experienced professionals, while being small and nimble enough to respond to your needs.
That's where we fit in.
HVAC Marketing Experts In Your Corner
Great marketing is not a slot machine, it's a vending machine.
Great businesses are run by numbers. With our team, your marketing numbers will be made crystal clear – cost per lead.
When you can consistently and profitably generate new customers, you are on your way to scaling your business as far as you want to go.
Is this some push button solution? Absolutely not.
Will you need to create systems and procedures to support the leads we create? 100% yes.
New Customers Calling Your Business On Auto-Pilot
Proven Marketing Now began with a simple mission: reduce risk, maximize ROI.
Our proven marketing campaigns do exactly that. When you work with us, you know you're getting a marketing campaign that has been tested, proven, and polished.
We are constantly on the hunt for the next best campaign and a stronger ROI for our clients.
Let us go to bat for you.
See Our HVAC Case Studies