Looking to show up on Google?
<< Click Here To Get 45 Exclusive HVAC Install & Repair Leads from SEO, Guaranteed or Your Money Back! >>
We do work with other home service industries. Contact us to learn more.
Are you in the process of creating a marketing strategy for your HVAC business?
Not sure which route you should take?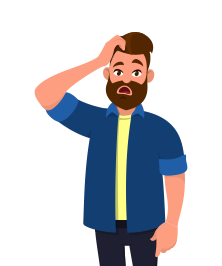 This is a common problem among HVAC business owners. With so many market tools available, it can be tough trying to figure out which one will help your business grow.
The key to growing your business is generating a steady flow of leads, and one of the best ways to do this is by ranking high on online search results.
Did you know nearly 90% of all online traffic starts with a search engine, and around 75% of that online traffic goes through Google?
So, utilizing search engines, specifically Google, can help get your business get noticed and generate a steady stream of leads.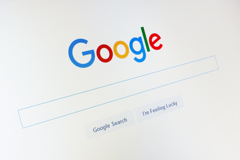 The top three strategies for marketing your HVAC business through online search results are Google My Business, Google AdWords, and Organic SEO.
Google My Business will put your HVAC business on Google Maps, Google's Local Pack, and Local Finder.
Google AdWords strategically places custom advertising for your business at the top of relevant search results.
Organic SEO should be a part of your overall marketing strategy, along with SEO best practices, including building backlinks, which will help rank your HVAC website higher in Google search results.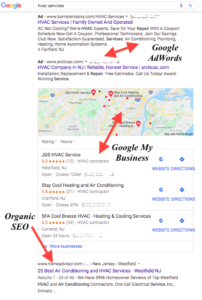 Let's take a closer look and break down the pros and cons of each of these strategies.
Check out Top 5 HVAC Marketing Tips & Tricks for more insight
Proven Marketing Now can help your HVAC business generate consistent leads with a custom marketing plan tailored to your needs. Contact us today!
Is Google My Business Better Than Google Ads or Search Engine Optimization?

Google My Business is a free service that replaced Google Places. The service will give your HVAC business a physical location on Google Maps that will help potential local clients to find your services faster.
Pros:
Google My Business is FREE! Since the service is at no cost to you, the return on investment is 100%. So, there is no reason not to include this in your HVAC marketing strategy.
Other reasons…
Google My Business will help you stick out as a small business owner. In search results, Google Maps will display towards the top of the page, between the Google ads and organic search results. This is a great way for small HVAC business to get noticed.

Setting up an account is super easy!
Local clients can contact your HVAC business directly from the listing, which will save time and increase the chances of gaining more business.
There is the option to add media content, such as photos and videos, which is a good way to show off current and past projects.
Cons:
In order to get the most out of Google My Business, you will need to complete the profile 100%, including your contact information, writing out a detailed description of all the HVAC services your business offers, and adding a few photos/videos. This process can be somewhat time-consuming.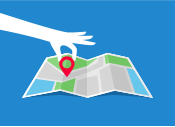 One of the biggest cons with Google My Business is only being able to list one location because this service uses your physical business address. This can make it difficult for HVAC business owners with an address in a small town to reach a larger audience. In other words, you can't be in two places at once with Google My Business.
Google AdWords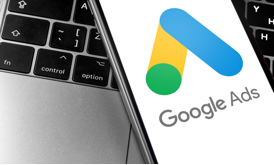 Google AdWords, also known as Google Ads, is an advertising platform that enables you to market your business throughout the search engine's network. Google will appear at the very top of search result pages. It will take time to master the art of running a Google Ads campaign, including crafting the right wording and staying on budget. However, when done correctly, the platform can boost your HVAC business to the next level.
Pros:
Google Ads are placed at the top of Google search results.

So, anyone searching relevant terms, such as AC Repair or HVAC services, will see the Google Ads results first (before Google Maps and organic search results).
Another way Google Ads can be helpful for your HVAC Business is if you have a large marketing budget. If you have the capital to run multiple ads, it can help reach a large audience.
In regard to reaching more customers, Google Ads will allow you to advertise outside of your physical address. That means you will be able to advertise your service to potential clients in the surrounding towns and cities.
Cons:
As mentioned, mastering Google Ads will take time and practice. To get the most out of placing Google Ads, you will need to take extra steps for optimization, including creating ad content that matches your landing pages, running several test campaigns, and enabling ad extensions.
Unfortunately, many HVAC business owners don't have enough spare time to figure out how to use the platform effectively.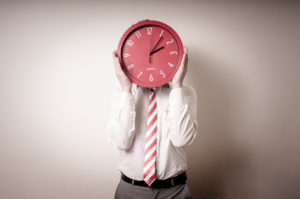 Another downside to using Google Ads is the return on investment. The average HVAC service costs around $300. So, how much of that profit does it cost to generate leads using Google Ads?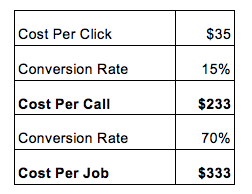 It will likely cost you more to use Google Ads than the cost of a typical HVAC job.
Plus, on average, people searching using Google click on ads only about 2% of the time.
The Advantages of Organic SEO Over Google AdWords and GMB Listings
Using organic SEO strategies with your HVAC website can help boost your presence and help you rank higher in search engine results. A consistent SEO strategy can help drive more traffic to your website and generate new leads. Two ways to implement organic SEO is through keyword research and building backlinks.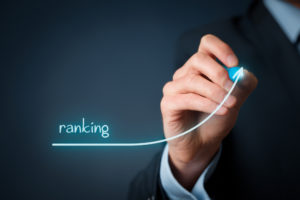 Pros:
Using this strategy will cost you almost nothing, and it is fairly easy to implement.
Keyword research can be done by searching for different HVAC keywords and seeing what other websites are using. Some of the top HVAC keywords include air conditioning, furnace, heating & air, and cooling and heating. Once you have a few high-ranking keywords, you can place them throughout your website.
How?
Easy… Start a blog and write articles using the different HVAC keywords.
Search engines rank websites based on keywords, mouse clicks, and scrolling. So, spread your articles out using images and spacing.

Building backlinks with outside sources is also fairly easy to do. Create backlinks from business directories such as yellowpages.com and other high-quality websites. Also, link your blog posts to each other using a network of internal hyperlinks.
Cons:
It can take time for organic SEO to show results. You will need to commit to a schedule of creating SEO-friendly content.
Many HVAC business owners try to commit at least a few days a week to posting articles, photos, videos, along with creating backlinks.
Also, your website needs to be large to receive the highest ranking from search engines such as Google. The competition is fierce as you are going up against other websites with lots of backlinks including yelp.com, homeadvisor.com, and more.
—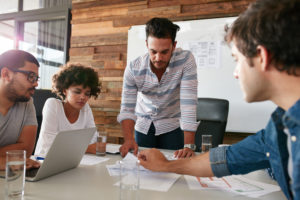 It is clear that each of these strategies have pros and cons. Don't get left in the dark as it is important to include multiple techniques in your Marketing plan.
Proven Marketing Now can help your HVAC business generate consistent leads with a custom marketing plan tailored to your needs. Contact us today!