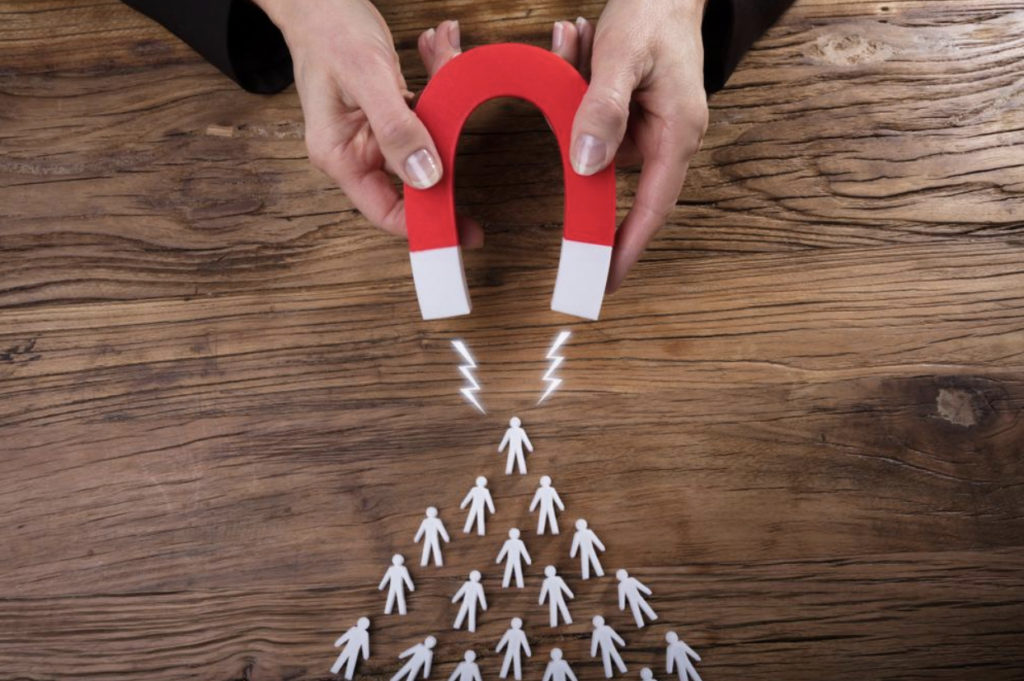 Let's face it, no one likes a cold-call. No-one discovers their heating isn't working and thinks, "Damn, if only the best HVAC provider around called me right now". No. If your customer needs their boiler fixed, they will go out there and search for it. How? A quick Google Search, asking friends, or perhaps the occasion will trip a memory of a recent encounter with the neighbor down the road. Even better, you'll already be on their radar from a recent ad on social media, or you fell into their view thanks to Instagram's clever algorithm.
It's not that cold calls are completely uncalled for (excuse the pun), but that there are more efficient ways of generating more leads. If you're making unsolicited calls to your customer in the middle of their day, chances are you're delaying them on other tasks and thus more likely to get a negative reception. Whereas if you're meeting them at a natural point of the sales journey, you could be onto a winner. By showing an organic interest in your business, the transition from stranger to customer is much more natural.
There are many ways you can identify sales leads, from traditional methods of referrals, outreach and networking, consultations, and product or service trials, to advertising, marketing, and leveraging the power of social media. We're here to show you just how easy it can be to generate strategies and drum up more sales leads for your HVAC business. Also there are free resources that will be super beneficial to your business and growth.
1. Referrals
So you already have customers? Even if you have no expertise in digital marketing, there are still plenty of actions you can take to generate new leads offline – all without relying on cold sales.
A lot of businesses make the mistake of not reaching out to their existing customers after the sale, unless the customer requests additional support. There's a missed opportunity here, not only in showcasing superior customer service, but also in discovering new leads. Warm referrals have far more impact than cold outreach methods, so here are some steps you can take to get you referrals.
Check in after the sale: How are they getting on with the product? How have they found your customer service? Are they satisfied? Offline; this can be asked as you're wrapping up the job or even over a quick phone call. Online; you may wish to send out simple email, a message over social media if this is where this lead came from. Feel confident in your abilities and want to take it up a notch? Automated email marketing and surveys are a super efficient way of fulfilling this task, so you needn't have to think about it once the template is built. If you have an advanced web-set up, automated surveys on the customers' online portal/management service are an equally efficient means. 
Show your appreciation: Sending out a small token of thanks is a charming touch – whether that be a note in the post or a brief email. Show that you appreciate their business and consider adding personalized elements. The more personalized, the more likely your customer will feel this is an authentic communication between just you and them. That feeling of intimacy? The more likely they are to trust you and spread the word to their contacts.
Ask for a contact: If the post-sales conversation is going well, ask for the names and contact information of contacts or other companies that may also need your product or service. But don't just stop at a name, ask them why your customer thinks this contact would make a good fit (it doesn't need to be as sterile as this, but your conversation should naturally flow in this way!!). 
Ask them to lead on your behalf: Is the customer close with this contact? Can they contact the lead on your behalf? As humans we're naturally drawn to comfort and familiarity, meaning it's often beneficial to come from a trusted contact. If it's a business, ask them to introduce you over an email. Feel free to provide them with the details you want them to mention so that prospect has an accurate understanding of the value you provide. 
Once again, thank them. Show that this is a two way street and you respect their time!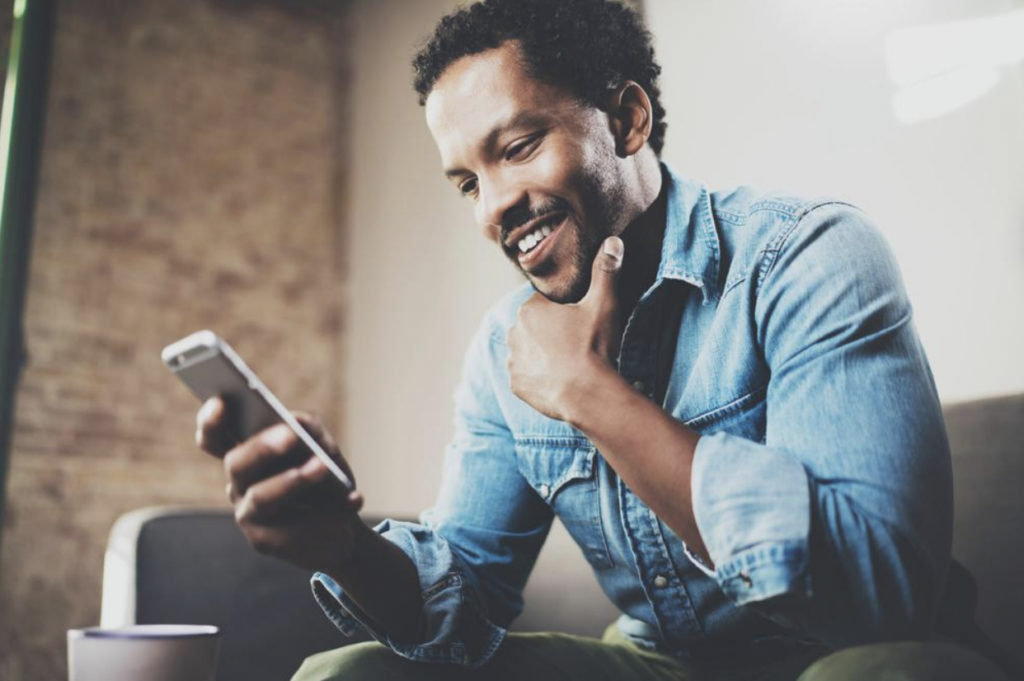 2. Networking events
As mentioned above, human beings are naturally drawn to areas or people where there is an established emotional connection. Networking events are a brilliant opportunity to build rapport with useful contacts, foster genuine trust and speed up the process of generating leads. Not sure what to expect? Here are some tips for what you should be doing in a room full of potential leads:
Be genuine and authentic: You're meeting your leads face to face for the first time meaning you're all the more exposed and they'll be able to see through the usual sales gibberish. Avoid approaching people from a hard-sale perspective. Approach the conversation tentatively; show a genuine interest in their business and about them as people. If you communicate on a human level, the more likely you'll find common ground and foster a working relationship! 
Listen out to pain points: Drop in when you think there's something you can help with. Come prepared with business cards, take their business cards of details and remember to log this information in your customer relationship management system. Don't leave any chance of connecting afterwards to miss! Follow up within a week of the event expressing your thanks for meeting them at the event. This can be over email, message, social media, etc.
Use your time wisely: Do consider that these events can be taxing on time, so map out your events calendar wisely and don't lose efforts to fruitless networking.
3. Social media 
While it's not the be-all-and-end-all for generating leads, social media is without a doubt one of the most efficient ways of connecting with your ideal customer. PMNOW also has a blog where we give social media tips, hvac tips, and more! But there's no one-size-fits-all, so take the time to consider which platform best suits your business, your audience, etc, and remember that it demands consistency in order to see results. Consider the following when building your social media profile:
Linkedin: for companies looking to offer a professional service or connect with potential employees. Use this to share industry insights, publish updates (written and visual), or interact with similar businesses. For this reason Linkedin is a really useful tool for presenting your business as a trusted source in your field. Every connection extends your reach to new leads, so keep growing your network and you're bound to bump into leads along the way.
Instagram: Primarily built around a visual feed of information, making it a great way of experimenting with your marketing and capturing your customers attention almost instantaneously. If they decide to follow your profile, then it's an excellent opportunity to build lasting brand awareness and long-term trust from your followers. You can even share client testimonials or user-generated-content here: a compelling way of displaying the authenticity of your brand and prompting conversion. According to Hubspot, 60% of people say they've learnt about products or services through Instagram!
Youtube: Leveraging the power of video is a powerful way to show your business is relevant and keeping with the times. Videos can be anything from demo and how-to's, to entertainment or community-driven content. Of course editing is a labor of love, so allocate your efforts wisely or consider finding additional support!
Blogs: Whether your reader is an existing customer or a new lead, blogs really help to position you as a knowledgeable source of information and thus foster trust in your reader. For this reason, remember to always share a call to action to round off your post. This can be anything from 'Learn more', 'Enquire now', 'Discover', etc. 
There are multiple places to publish blogs, from your website, your customers website, social media, to other industry blogs. Not only will you have the attention of your existing audience, but sharing on other websites exposes you to their audience too. Social media is a particularly good way of doing this, because your customers can reshare and therefore boost the visibility of your post, increasing the likelihood of driving customers to your intended landing page (whether that be an enquiry form, contact us page, event sign up, etc). Not only that, but blogs are integral to SEO and positioning your website on search engine rankings!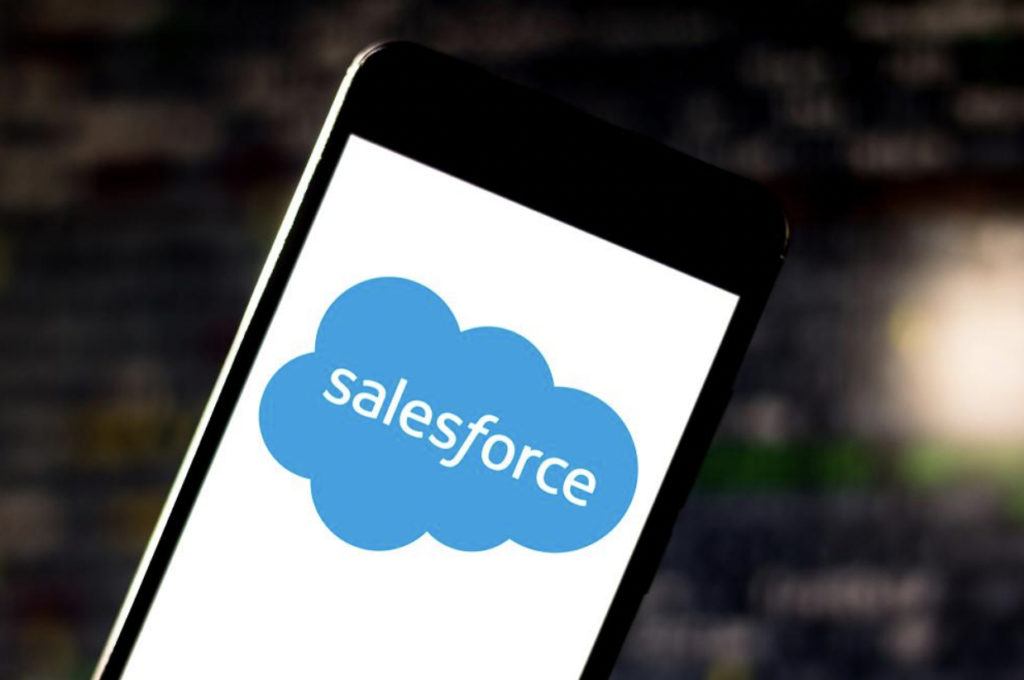 4. Your Digital Workforce
Communication is crucial to nurturing existing relationships as well as new leads. Of course we communicate both offline and online, from reminding customers of appointments, sending invoices, sharing key information on your services, etc. A leading way of optimizing your communications is by transforming your digital workforce.
Field service apps such as Salesforce unifies all of your processes from marketing, sales, commerce and IT, to help you from the moment you discover a lead, to retaining customers with exceptional customer service. If you're unsure you need all of that, consider marketing tools such as Mailchimp to help you manage and communicate with existing customers and other interested parties. In addition to streamlining your communications process, it will help you create visually attractive campaigns and collect powerful data about your customer. For existing customers, we want to develop and extend an existing relationship. For leads, we want to build their interest in our products and services until they decide to convert. Keep this in mind when you're building your campaigns or sending out emails. The messaging across all channels (offline and online) should remain consistent with each piece of content meeting a specific purpose, and eventually delivering on promise.
5. Remain flexible
Everything from your face to face communications to your marketing should be ever-evolving just like your customer. Be dynamic and adopt an inquisitive approach to new trends, new behaviors and narratives. Secondly, test and assess what's working well for you. This way you're bolstering your chances of meeting and qualifying your leads.
At Proven Marketing Now, we can help determine the best marketing strategy to help your business grow. Contact us today to schedule an SEO audit! To learn more about the company and culture visit us here!