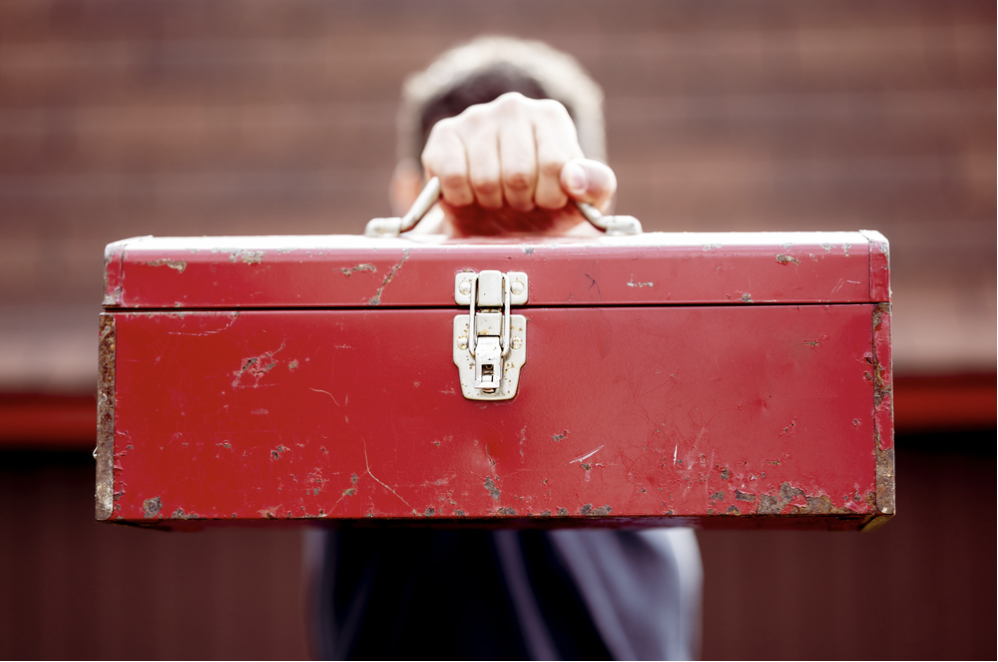 There's no doubt that HVAC work can be challenging. It takes a lot of skill and experience to install and maintain an air conditioning or heating system. Even trained professionals need some essential tools and apps to do everyday HVAC tasks.
HVAC apps may help you stay organized and keep track of your appointments. This is incredibly helpful if you have a lot of clients or customers to see in a day. Additionally, HVAC apps can help you save time by automating specific tasks, such as scheduling appointments and sending quotes.
Furthermore, HVAC apps can help you connect with other professionals in the industry. This is a great way to network and find new business opportunities. We're going to take a look at the ultimate list of HVAC tools.
Essential HVAC Tools
There are a lot of essential tools that HVAC professionals need to do their job. These tools help diagnose problems, find leaks, and test combustion efficiency. Without them, doing your job correctly would be much more difficult. Here is a list of manual and software tools to enhance your efficiency.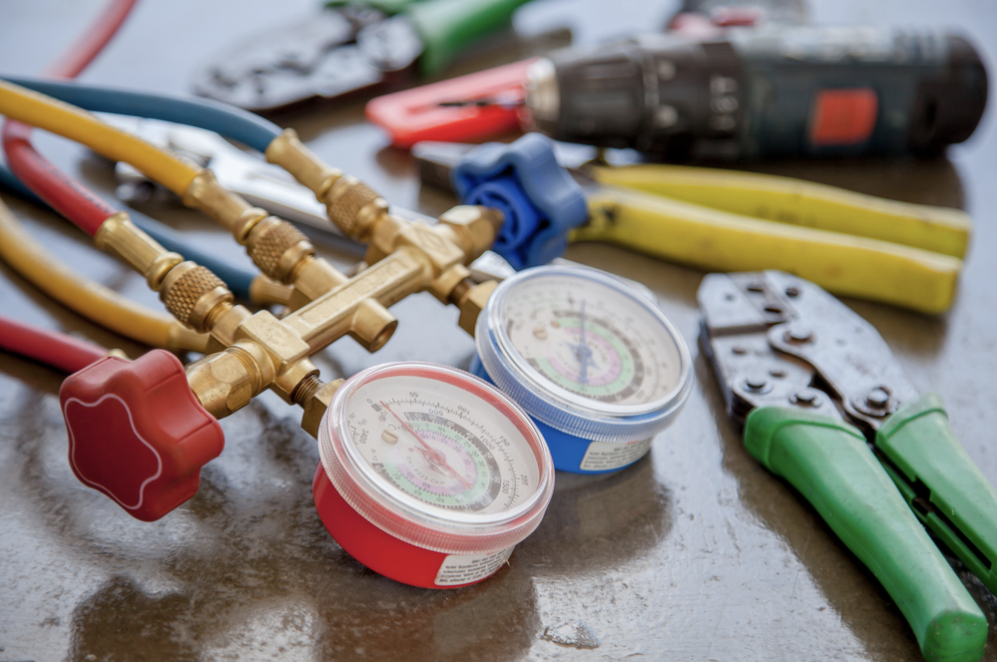 Manual HVAC Tools
The following tools are needed to carry out physical HVAC repair work.
Pliers
These help to work with wires, pipes, and bolts. You may choose from small, medium, and large sizes. Moreover, add needle-nose and insulated pliers to handle more technical work.
Cutters
Add a set of metal and tubing cutters to cut through wires or a large metal sheet. You may also invest in quarter-inch or half-inch cutters for detailed work.
Screwdrivers and Nut Drivers
Technicians must have screwdrivers and nut drivers to be prepared to work on various repairs and installations. Multi-use screwdrivers available come with different bits, such as flathead and Phillips-head. So, you may easily change them as per your needs.
Flashlight
Every HVAC professional will agree on how valuable a flashlight and a headlight are to ensure the work is accurate in dimly lit areas. A headlight will keep your hands free to concentrate on the job.
Hammer
Grab a reliable and lightweight hammer for your toolbox. There are options such as fiberglass that are sturdy and have ergonomic handles.
Wrenches
Invest in good wrenches that are adjustable to work on various jobs. You may choose from multiple sizes to work on different-width pipe connections.
Extension Cords
Choose at least a 50 feet extension cord to plug your electrical tool. Look for a sturdy cord that is not too heavy to transport on the job site.
Drills
The most common type is the corded drill, which offers more power and torque than the other options. A cordless drill is also a versatile option, but it may not have enough power for some projects. The best option for HVAC service tech is a 24 volts drill with different bits.
Gauges
Gauges help measure refrigerants' pressure and system leaks. This makes them crucial to repair ACs.
Eye Safety Equipment
First and foremost, eye protection is absolutely essential, as there is a lot of dust and debris in heating and cooling ducts. Safety goggles or a face shield can protect your eyes from serious injury.
Masks
Respiratory protection is necessary to avoid breathing in harmful fumes or particles. A good quality respirator will protect your lungs from damage caused by sawdust, asbestos, lead paint, and other harmful substances often found in HVAC systems. You may need to change masks and respirator filters after each job, so buy these at a sale to save up.
Gloves and Boots
Heavy-duty gloves are necessary to protect your hands from cuts and burns while working with machinery or hot surfaces. Make sure you choose gloves that are heat resistant and durable enough. Lastly, invest in a good pair of steel-toe work boots.
Thermometers
Buy a digital thermometer to ensure temperature control and checks while working.
Caulking Gun
These are essential to seal air ducts and fill holes in the system. Choose a non-drip gun that is
easier to work with.
Multimeter
This handy safety device tests live wires and voltage, helping you avoid electrical accidents.
Leak Detector
A leak detector helps check refrigerant leaks for quick repairs.
Thermal Imaging Tools
Some internal AC units may have issues that may only be identified with thermal imaging. These cameras come in handy to identify and fix complex problems.
Nitrogen Regulator
A nitrogen regulator acts as a pressure control valve. It converts pressurized gas or liquid into a usable form. Without this tool, the high pressure allows the gas or liquid to be released simultaneously.
Psychrometer
Airflow, air mixtures, and humidity levels can be measured using a psychrometer. They can also be used to measure the effectiveness of air conditioning units.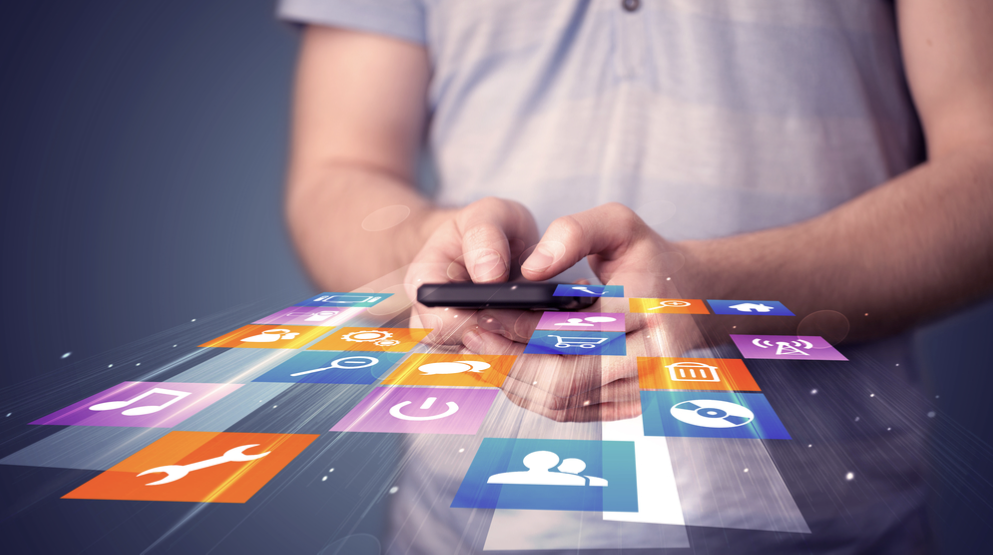 HVAC Mobile Apps
The following tools can be installed on a mobile or tablet to solve technical issues quickly.
HVAC Duct Calculator
Install a duct calculator in your device to find the duct size accurately without pen and paper. You just have to add parameters for the app to calculate the correct size.
HVAC Load Calculator
This is a handy app to check the BTU range considering factors such as square footage and windows. It may also help in determining the load as per the local climate.
HVACR Fault Finder
Some HVAC issues may be so complex and time-sensitive that you may need a fault finder to assist you. It may offer you video solutions and guidelines to solve problems without losing more time.
Customer Service Tools
Using automatic booking apps and online customer service may help you get more clients. It can keep you connected with the customers and communicate with them. These tools may be used for scheduling, assisting, and rescheduling appointments. Moreover, automating initial calls and messages will save a lot of your time.
Now that you have all the tools you need, check out this article that will show you the perfect toolbag to accompany your new tools!
Marketing Tools
You already have a lot in your hand while juggling work and customers. It's wiser to work with updated marketing tools to reach potential clients. SEO, Google Business Profile, and backlinking may help you rank your business website on the first page of Google.
Scheduling and Dispatching Apps
There are apps for HVAC companies that want to manage their business from a single platform. The app offers scheduling, dispatch, invoicing, and payment capabilities all in one place. It's also designed specifically for HVAC businesses, so you'll be able to take advantage of features like GPS tracking and automated quoting.
Using HVAC apps shows that you are keeping up with the latest technology trends – which will impress your clients! As a result, they are more likely to hire you. Whether you're a seasoned pro or just starting, we hope these tools will help ensure you have everything you need to tackle any job.
At Proven Marketing Now, we can help determine the best marketing strategy to help your business grow. Contact us today to schedule an SEO audit!