2020 has been a difficult year for everyone as our daily lives have been turned upside down.
But, there's always a silver lining.
When the pandemic first hit and local government started implementing lockdown orders, it was said that many industries would die, including the HVAC industry.
Unfortunately, many industries suffered and continue to suffer, such as the dining and entertainment industries. But HVAC has survived. Many would even say the HVAC industry has flourished this year.
Why?
It was assumed that all industries were affected by the pandemic negatively, but now after ten months, we have tons of data showing how it has impacted HVAC contractors.
There are a few ways to collect revenue data by using online resources such as ServiceTitan, in addition, other factors can play a role like essential workers and people staying at home more.
Let's dive into this a little and find out why some HVAC contractors are saying the pandemic has actually helped their business.
Just starting out? Read about the best marketing strategies for the first 18 months.
ServiceTitan

ServiceTitan offers data from throughout 2020 showing how different industries have decreased or increased in revenue.
The data shows that even at the peak of the pandemic, the service industry increased in revenue each month.
For the month of March, revenue was up about 8%, August was up about 14%, and December is current up almost 17%. You can also look at state-specific data and see how the worst-hit cities fared. 
If you're not already using ServiceTitan, it's worth the investment.
Essential Workers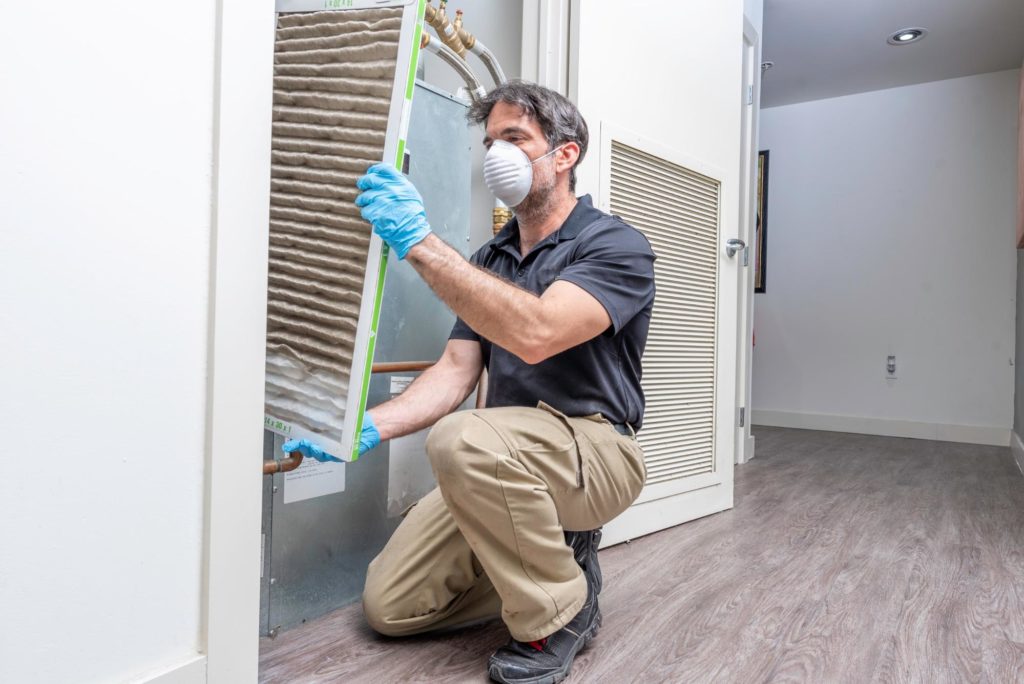 The first things that come to mind when you think of essential workers are nurses and doctors. While the healthcare industry has been the backbone of the fight against COVID-19, there are many other essential workers.
Often, people forget about service industry professionals and how essential their businesses are. Think about it: every building has a heating system and the majority also have a cooling system. 
Just because the state is on lockdown, it doesn't mean HVAC services are not needed. Heating and cooling systems can breakdown anytime, and as an HVAC professional you'll standing by ready to help.
The same goes for a car mechanic. In other words, some industries cannot simply shut down, even in the middle of a pandemic.
Read about HVAC Website Conversion Rate & Optimization!
Spending Time At Home
Families are spending more time at home because of restrictions, and thus they are using their heating and air conditioning more often.
Normally, families are away from home during the day to attend school or work at the office.
Well, not right now. Everyone is home and their HVAC systems are running overtime. This has lead to an overall increase in repairs and replacements.
Finally, with offices closed, it's the perfect time to upgrade an old system.
So, even during a worldwide pandemic, your HVAC business can continue to keep technicians on payroll and even grow your operation.
At Proven Marketing Now, we can help determine the best marketing strategy to help your business grow. Contact us today to set up an SEO audit!