Google Maps is a handy tool for HVAC businesses of all sizes. However, a few features of Google Maps are often overlooked, even by experienced users. When it comes to using Google Maps for business, there are many features and functions that can help improve your workflow. 
Many companies try to rank common keywords such as AC repair and furnace repair. However, Google My Business (GMB) is complicated and constantly changing. While it is still essential to rank on the search engine, people may not know about the new requirements. We'll give you a sneak peek of the best-kept secret of Google Maps and how you can start using it today! 
FREE Webinar: The Best Kept Google Maps Secrets For 2022!
What Is Important For Google Rankings?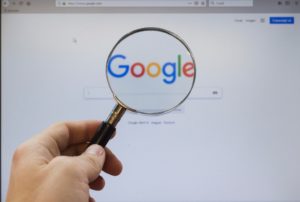 GMB is a convenient and free tool for businesses to manage their online presence across search and maps. You can help customers quickly and easily find your business by verifying and editing your business information. 
A few key things are essential for Google to improve your GMB ranking. First, ensure that your NAP (name, address, phone number) information is correct and up-to-date. Second, add as much relevant information as possible to your GMB listing – the more complete it is, the better. This includes images, videos, business hours, services offered, etc. 
It's also essential to pick a primary category for your business from one that generates high revenue. Encourage reviews from clients because it shows your credibility and services. Moreover, it makes a good impression on new leads, and they are more likely to contact your business. Apart from this, Google also checks the geographical location of your headquarters. 
Lastly, backlinks are important for search engine rankings. Google is all about external validation of your business, and backlinks help when your account is connected to another one from a high-performing website. These backlinks work as an acknowledgment and can be divided into three categories:
Download a FREE HVAC Proposal & Payment Form Today!
Big authority websites (experts)
The big authority websites include Yahoo, Facebook, Bing, Yelp, Google, Superpages, Yellowpages, and Topix. 
National industry websites (teachers)
These include websites such as achrnes.com, contractors.com, Best plumbers.com, 411homerepair.com, hvacwebconnection.com, and hvacinformed.com.
Local websites (the cool kids)
The websites of local importance include Porch.com, Chamber of commerce, State-wide business directories, and Local and business directories. 
Backlinks from all three categories help your HVAC business become a more relevant and trusted authority. 
How To Improve Your Ranking?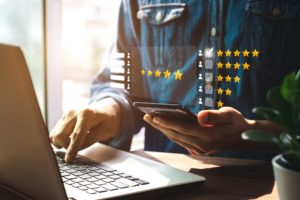 After updating the information on GMB with accurate details, you should focus on the backlinks. The most important aspect of backlinks is their age. The earlier you start focusing on the backlinks, the better results. 
The companies that have years old backlinks tend to perform better. Larger companies with a more sophisticated marketing approach can generate large revenues. 
Lastly, focus on using tools such as call tracking. It goes hand in hand with increased revenue. Call tracking will enable you to determine where the calls are coming from and which ones can be marked as leads. You can also record calls for accuracy and quality control.
 At Proven Marketing Now, we can help determine the best marketing strategy to help your business grow. Contact us today to schedule an SEO audit!